Artificial grass may be the best choice for a nice landscape in areas with unfavorable conditions for natural plants. In other situations, the client may request it to reduce the management requirements for their lawn or backyard.
In either case, Alpine Landscaping LLC is there to help you out! We can smoothen the land, perform all the necessary preparations and install the Turf within no time. Our installation is highly durable and ensures that the landscaping effort lasts for a considerable time before any significant replacement requirements emerge.
What is Artificial Grass?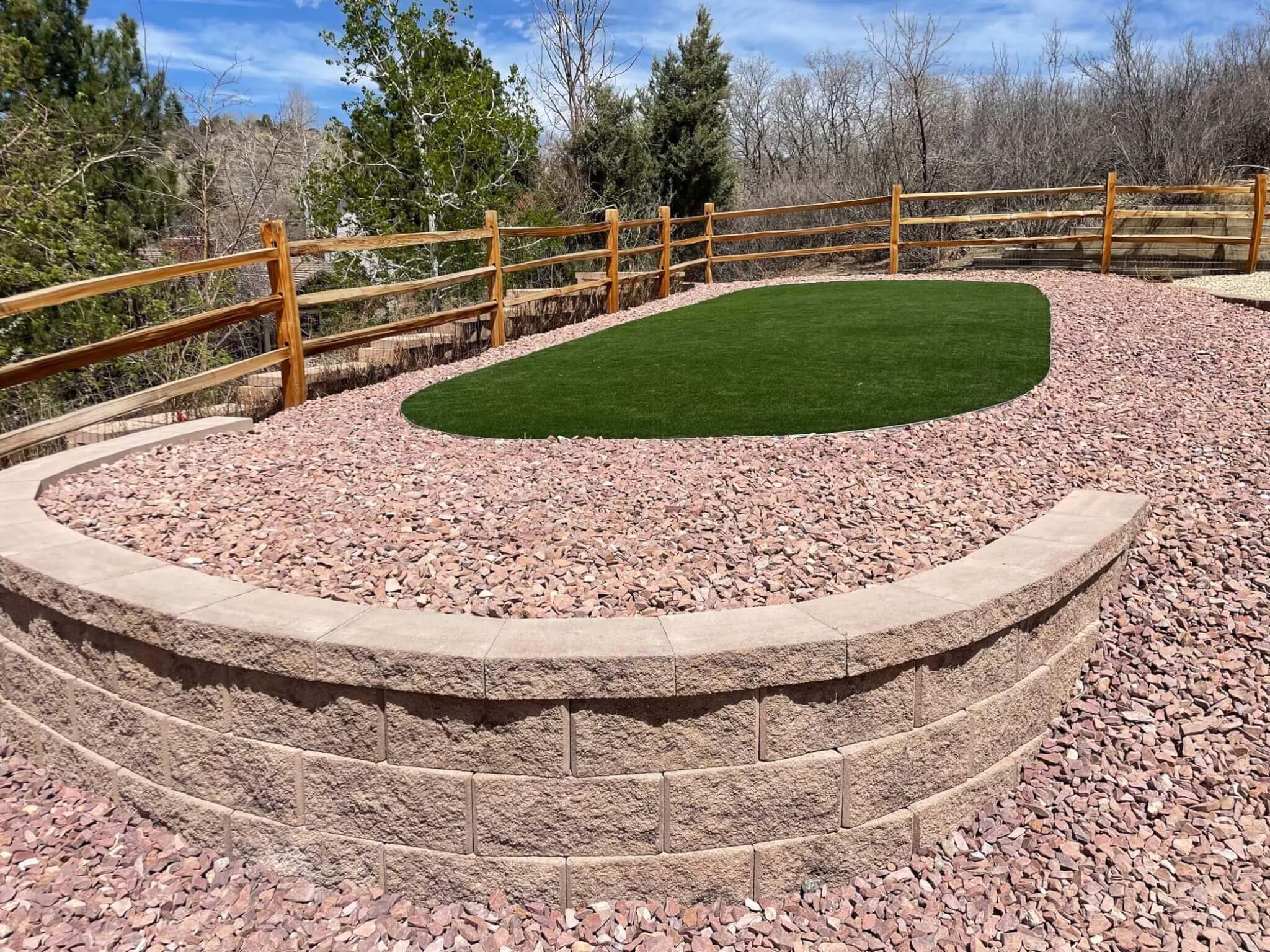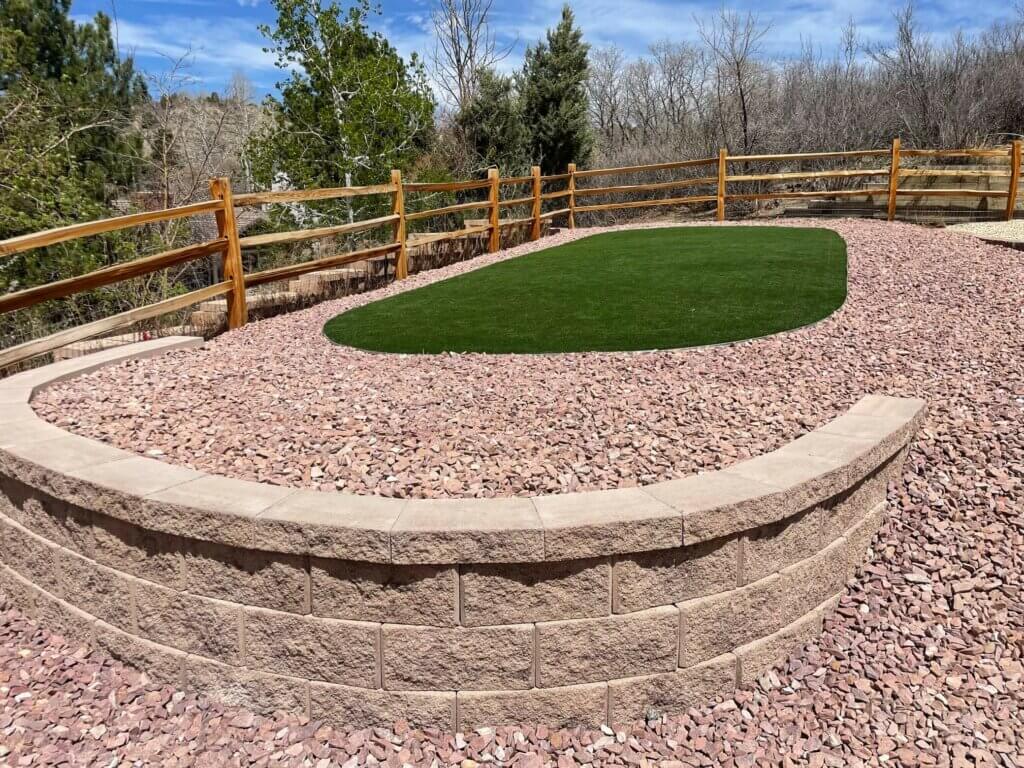 Artificial or synthetic grass is fake grass made out of synthetic fibers in strands to mimic the look of real grass. This concept started when artificial turf was created for sports fields. It offered minimal maintenance and upkeep. Since then the industry has grown and you can now get a similar product installed on your lawn.
One of the main differences between artificial turf and grass is the length of the synthetic fibers. Residential artificial grass is typically longer than the turf used on sports fields.
What is the color of artificial grass in Colorado Springs?
Turf can come in many different shades of green. Ensure your synthetic turf matches the color of your natural grass when only using it on part of your lawn.
Some synthetic turf can include small brown patches to resemble dry grass patches on a real lawn. No matter what color you pick, your lawn will look good year-round with no fear of it dying in winter.
What are some of the benefits to installing artificial grass?
As you can probably guess, artificial grass has many benefits for homeowners, especially in Colorado Springs where summers are hot and dry. Artificial grass can save you both time and money.
Artificial Grass is low-maintenance Lawn Care
Get ready to toss out your lawn mower and your water hose. Unlike natural grass, artificial grass doesn't require mowing or watering. Because of this, you also no longer need your irrigation system which will lower your water bill.
Once the artificial turf installation is complete, your yard is ready to enjoy. You no longer have to worry about fertilizing your yard throughout the year to account for dry and cold seasons. Artificial grass products were created to withstand anything thrown at it.
Artificial Grass is Pet Friendly
Some synthetic turf products were made with chemicals that were not pet-friendly, however, most residential artificial grass lawn products today are pet friendly. Most of these products are hypoallergenic, completely safe for pets, and help keep insects away. Pet turf lawns are more durable than real grass and can handle pet activity like dog claws.
What Are Some Popular Uses of Artificial Grass?
Some homeowners still appreciate the color and life that real grass can provide to their landscape. While synthetic grass is a great option for your yard in Colorado, you may consider using it more sparingly in areas that are high traffic and harder to keep natural grass growing.
Some popular areas to consider synthetic grass with your outdoor space could include:
Kennels or dog runs
play areas
playground turf
front yards
putting greens
Schedule an Appointment
Our team at Alpine Landscaping LLC is always ready to help you out with your professional landscape needs. Get a free quote for our high-quality artificial grass installation services in Colorado Springs and nearby areas.