Every homeowner has given some thought to their landscape and what they believe works best for their own property. Everyone likes to look at beautiful pictures of the gorgeously landscaped property and dreams of having all that for themselves. To achieve your dream landscape, you'll need proper project planning, a realistic budget for your ideals, and correct implementation.
What is Landscape Design?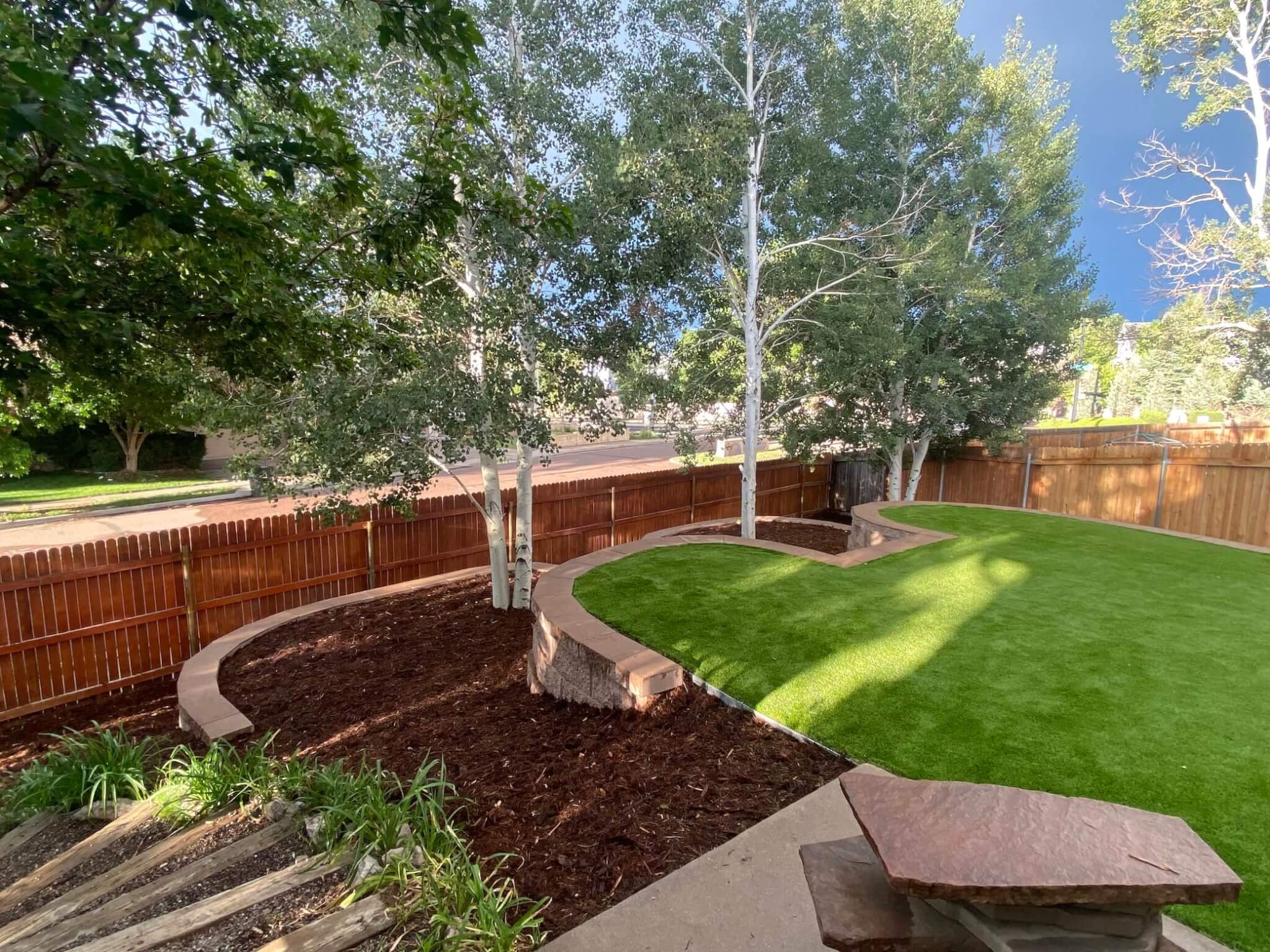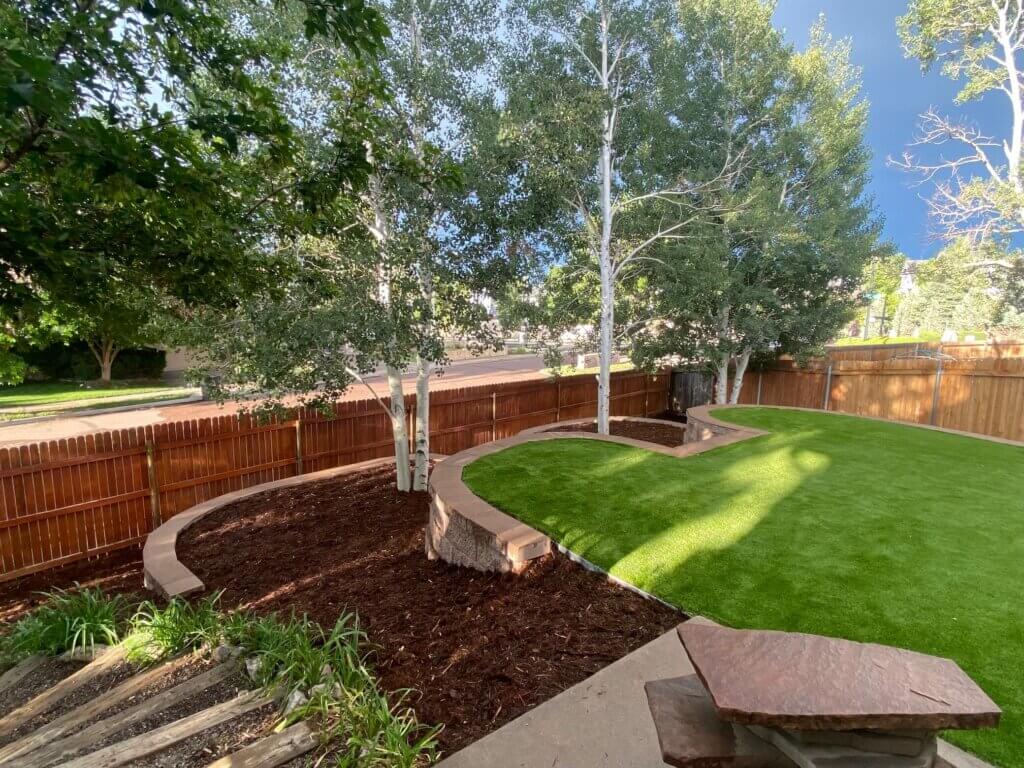 At its core, landscape design is the art of arranging and modifying the features of an area of land for aesthetic and/or practical reasons. It involves the planning, designing, and management of open spaces to create a perfectly curated environment. It's often divided into two major components: hardscape (the non-living elements, such as patios, fire pits, and water features) and softscape (the living elements, such as flowers and herbs).
A well-designed and sustained landscape can entice people to a site and can have a positive impact on property value and individual well-being.
Things to Consider When Hiring a Landscape Designer
Landscape Designers are skilled professionals who spend years studying horticulture, construction, design concepts, and architectural styles, and care for our open-air areas. When landscaping occurs, you should ask yourself whether it looks good and meets your needs. Then, consider the following matters before hiring a landscaping company.
1. Your Needs & Wants
To be prepared for meeting with a landscape designer, as a homeowner take some time to consider what you want to do with your yard. Decide what's important to you to keep, and what you'd like to change. You'll need to wander around the outside of your house to get a clearer vision of what you do and do not like.

Consider other landscaping ideas, how you currently use your outdoor space, and how you wish to use it. Will you require sufficient space for an outdoor kitchen and decking to host your family and friends? Or is a big, grassy area for the children to play top of your list? Once you have a wish list compiled for your perfect outdoor living space, you can use that to help decide which professional would best fit your project.

Low-maintenance options such as xeriscaping are also very popular in Colorado's front range due to their use of drought-resistant plants and help keep your yard looking great without having to water it or trim plants on a regular basis.
2. Company References
Ask local family and friends, as well as neighbors, for information about landscaping contractors they have previously hired. Be sure to scrutinize local landscaping and construction websites for genuine, honest reviews from past clients.

3. Project Portfolio
An online gallery is valuable in obtaining an overview of a company's capabilities and craftmanship from pavers and flagstones to sprawling artificial grassy areas.

4. Ways of Working
It is essential to choose a landscaping design company with staff who are excellent communicators you enjoy. A landscape project can take a long time, so be sure you are compatible! You want your landscape design to be brought to life by people that are as passionate about the project as you are.
Every landscape company may have a slightly different way of working with their clients, so ensure that you're aware of the design process and understand its benefits. At Alpine Landscaping, we utilize a landscape creator software called Uvision to help you visualize your dream outdoor living space.
The Top Benefits of Landscape Design
Apart from giving your property a refreshing new look and style, landscaping also allows you to maximize the use of your yard spaces. It goes beyond creating a visual scenery, it can also add value to your property, boost your curb appeal when landscaping your front yard, and supports routine maintenance.
1. Increase Property Value
Your landscaping project is an investment and a commitment to an outdoor living space that works for you and your family. With professionally landscaped outdoor spaces, you gain a major selling point for your property and could see a considerable market value increase. Homeowners who invest in landscape services will be pleased with their decision should they wish to sell their home.

2. Functionality
Landscape design is as much about function as it is beauty. It helps you make better use of your property to get more benefits from it. If you install a patio, you and your family will have a designated, stunning place to eat and entertain friends outside.

It transforms your yard into a space that works for you and your needs. Whether you've always wanted to cultivate tasty vegetables, grow beautiful flowers, or simply have sufficient outdoors landscape lighting to enjoy your evenings.

3. Protecting Your Yard
Drainage systems are a particularly important part of landscape design, but they often get overlooked. Drainage systems involve piping buried underneath your yard that redirect water away from your landscaping and into an area where it won't cause any damage. Proper water drainage can prevent soil erosion, standing water, and water damage.

4. Reduce Utility Costs
Perhaps not a benefit that you would immediately consider, but landscape design can reduce your utility bills. Wisely placed trees and shrub pruning can shade your home and reduce the need for air conditioning in the summer and block chilly wind to reduce the need for heating in the winter.
When Should I Hire a Landscape Designer?
A good landscape designer will be able to help you realize your vision and transform your outdoor space into a gorgeous and practical area that you'll enjoy for years to come. Suppose you're planning a complicated project that will incorporate various design elements such as hardscape, and you're unsure of how to bring it all together. In that case, a landscape designer can help you meet your needs.
Landscape services can be employed at any time during the landscaping project. Typically, people choose to hire landscape services at the very beginning of their project to ensure that they have professional advice on what they should and shouldn't do. Other people choose to hire a landscape designer after they have already started their project and need assistance completing it.
Get a Free Quote from Alpine Landscaping
At Alpine Landscaping, we understand that landscaping design is not a one-size-fits-all. We consider it essential to discuss all your requirements, your wishes, and dislikes to better advise you on the top solutions available.
If you'd like to reap the rewards of a professional landscape, request a free estimate today. One of our professional designers will visit you and create a plan to create a yard you love. Contact us today!